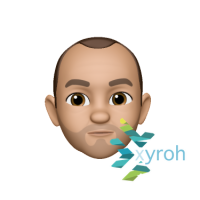 Andy Flisher - Independent App Developer based in Stockton on Tees
Andy Flisher is an independent app developer based in Stockton on Tees, and Xyroh is a site to showcase  the app development projects I have worked on through the years, and home to my  general software development and infrastructure consultancy, initially formed supporting a few local SME clients when my primary role changed, with their mobile app, web application, and desktop software projects, but now growing and taking on new challenges.
I also have a few fun products of my own in the wings and the ironic guise of the 'Worst Apps' brand, don't worry, I save all the good work and 'Good Apps' for the paying client!
If you're based in the North East or happy to work remotely then get in touch, happy to use my experience and abilities to help clients get their projects up and running in the way that best suits their needs.
Expertise and services
Mobile App Development
Mobile App Developer based in Stockton on Tees
iOS, iPad and iPhone app development
Android app development
Xamarin Classic and Xamarin Forms app development
Desktop and Server software design
Software Developer based in Stockton on Tees
Windows Desktop software
Windows Server applications
Linux server software design
Apple Mac apps
Web Applications and Cloud technologies
Web Developer based in Stockton on Tees
PHP Web based applications
.NET (ASP Classic and C Sharp) Web applications
Java Web apps (Grails, Groovy, Spring)
Cloud Technologies (Azure, AWS, Google Cloud)
Azure Hosting
Other Services
Industrial programming (PLC)
Project management
Application maintenance (Existing projects)
Systems Administration and monitoring
Telephony Integrations
DBA Services (MySQL, PostgreSql, Microsoft SQL Server)